2021 Volvo S60 vs. 2021 Lexus IS: Outstanding Efficiency, Luxury, and Safety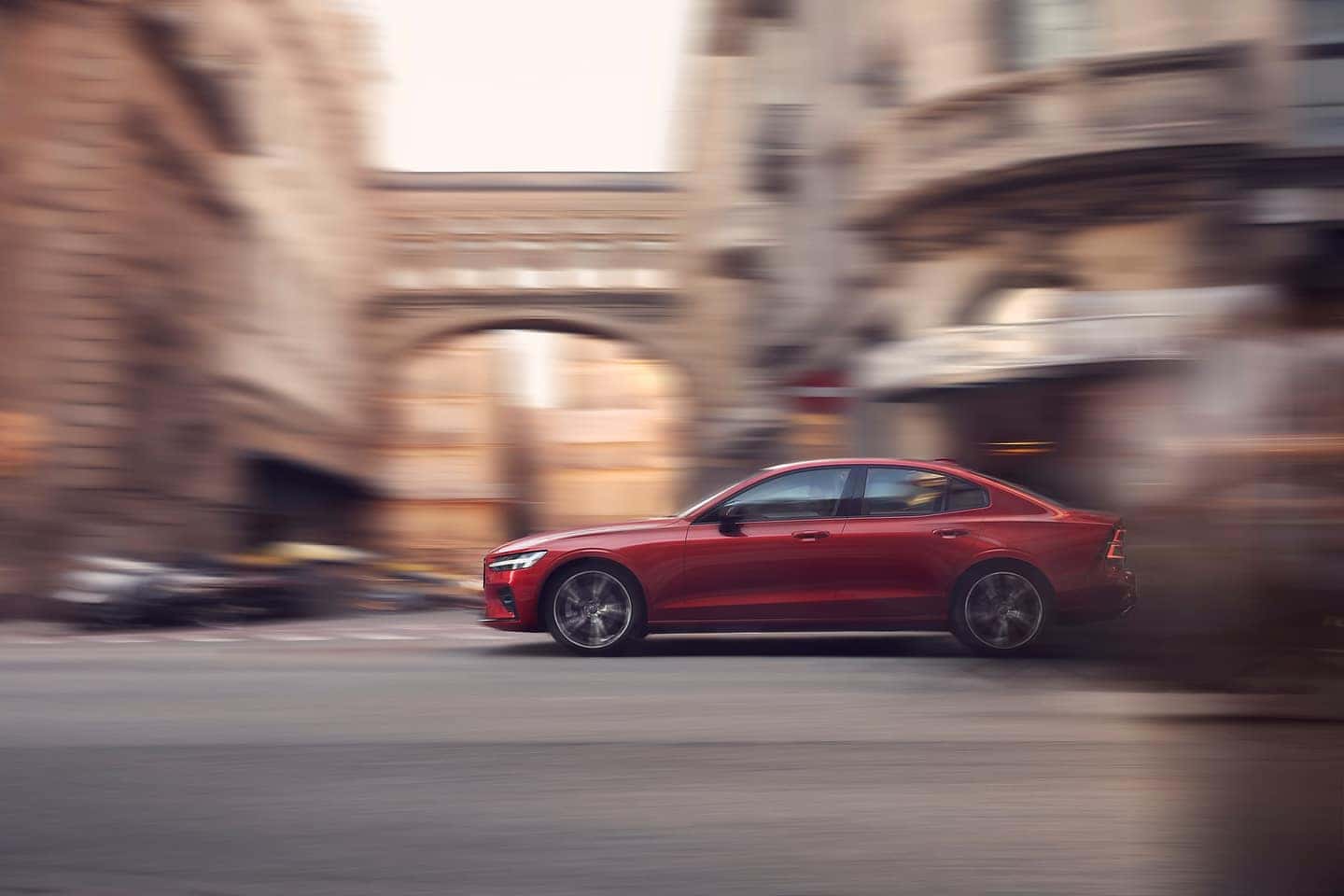 There's a reason Volvo has one of the finest luxury sedan lineups–the company has a long history of innovation, safety, and outstanding design. Volvo carries on the tradition with the 2021 S60. Grand style, advanced hybrid and gas powertrains, extended comfort and impressive versatility are just the start of the S60's features.
To illustrate more about the S60, we compare it to the 2021 Lexus IS.
The 2021 Volvo S60 features outstanding efficiency and power
If you have a discerning taste for the right powertrain, the S60 includes impressive options. The gas T5 is a 2.0-litre turbocharged engine that outputs 250 horsepower and 258 lb-ft of torque, creating a great blend of power and efficiency.
Another exciting option for the S60 is a hybrid system–something the Lexus IS does not have. The T8e boosts the S60 Recharge with 400 horsepower and 472 lb-ft of torque, and you can even get 415 hp with the Polestar Engineered model. However, fuel consumption reduces to the impact of a small gas engine, giving you a peace of mind about the environment and fuel costs.
The Lexus IS also offers two powertrains. The rear-wheel drive IS 300 includes a similar engine to the T5, but it has a slightly lower output. RWD is not for all tastes and has its limitations on difficult roads. The T5-equipped S60 also earns a better fuel consumption rating than the IS 300, amounting to 10.0 L/100 km in the city and 6.8 L/100 km on the highway. The IS 300 increases to 11.0/7.6 L/100 km (city/highway),
The IS 300 and 350 include a 3.5-litre V6 that generates up to 311 horsepower, but it doesn't match up with the capability of the S60 Recharge. The fuel consumption of this engine is the highest in this comparison, attaining 12.2/9.0 L/100 km (city/highway). The more powerful S60 Recharge features a highway fuel consumption rating of 7.0 L/100 km.
The 2021 Volvo S60 emphasizes safety
The Insurance Institute for Highway Safety selects the Volvo S60 as a 2021 Top Safety Pick+. It earns top ratings in a host of tests, including the Driver Injury Measures category. This is where the IS falls short against the S60.
You can shop for your car online with us. Our representatives are waiting for your call and can answer all your questions.